Marytree is a grungemetal band from Charleston, SC.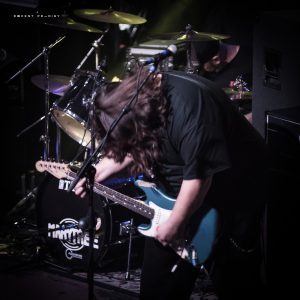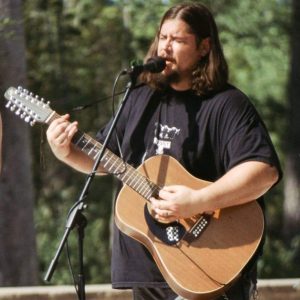 Founding member James George has a love of all things Pacific Northwestern, including Nirvana, the Melvins, TAD, Alice in Chains, Jimi Hendrix, and from elsewhere, Black Sabbath, Suicidal Tendencies and of course, the mighty Foo Fighters.
Other members of the band have brought in their own flavors over the years, with most recent influences including lots of punk rock and heavy metal.  The result, not exactly grunge, not exactly metal, but 100% pure grungemetal…
Marytree strives for that balance of power and pretty…

And now for a little name dropping…
We've shared the stage with:


and countless local/regional/traveling acts!
Places we've performed:
South Carolina:

Woody's Roadside Tavern (Myrtle Beach)

 

Galaxy Quest Comics (Atlanta)

The Music Farm (Charleston)


Rockin' Hard Saloon (Murrell's Inlet)

 

SCAD Radio (on-air performance, Savannah)

The Sparrow (N Chas)


Dick's Last Resort (North Myrtle Beach)

Cowboys Pub & Grub (Statesboro)

The SandShack (N Chas)


Island Bar (Surfside Beach)

Florida:

The Hive (Ladson)

Rosie O'Grady's (Beaufort)

 

Brewster's Megaplex (Jacksonville)

Oasis (James Island)

The Brickhouse Lounge (Surfside Beach)

 

Hardback Cafe (Gainesville)

Rockafella's (Summerville)

New Brookland Tavern (Columbia)

North Carolina:
Jimbo's Rock Lounge (Charleston


Ground Zero (Spartanburg)

Somewhere Else Tavern (Greensboro)

Wildlife Social Club (Moncks Corner)

The Radio Room (Greenville)

The Wizard Saloon (Hickory)

Ocean Cowboys (Ladson)

Exit 5 (Campobello)

The Ultimate Basement (Spindale)

JR's Pub (Goose Creek)

Clemson University (on-air performance)

 Virginia
Market Street Saloon (N Chas)


British

Bulldog Pub (Columbia) (on air w/WXRY)

 

Main Street Cafe (South Boston)

Village Tavern (Mt. Pleasant)

Two Keys Tavern (Ladson, SC)

 Fairs & 'Fests:

The Tin Roof (Charleston)

Georgia:
 

St. Pat's Festival @ the Five Points

Celtic Knot (Summerville)

The Wormhole (Savannah)

 

Rocktoberfest (Enoree, SC)

The Mill (N Chas)


El-Rocko Lounge (Savannah)

 

Myrtle Beach Zombiewalk

House of Blues (Myrtle Beach)

 

Pour Larry's (Savannah)

 

S.C.U.M.Fest

The Sound Hole (Myrtle Beach)

Back Porch Lounge (Macon)

 

Coastal Carolina Fair
Marytree has gone on several regional tours over the years, and in Summer 2017 we embarked on our first national tour in support of our album, "Chipper".